Details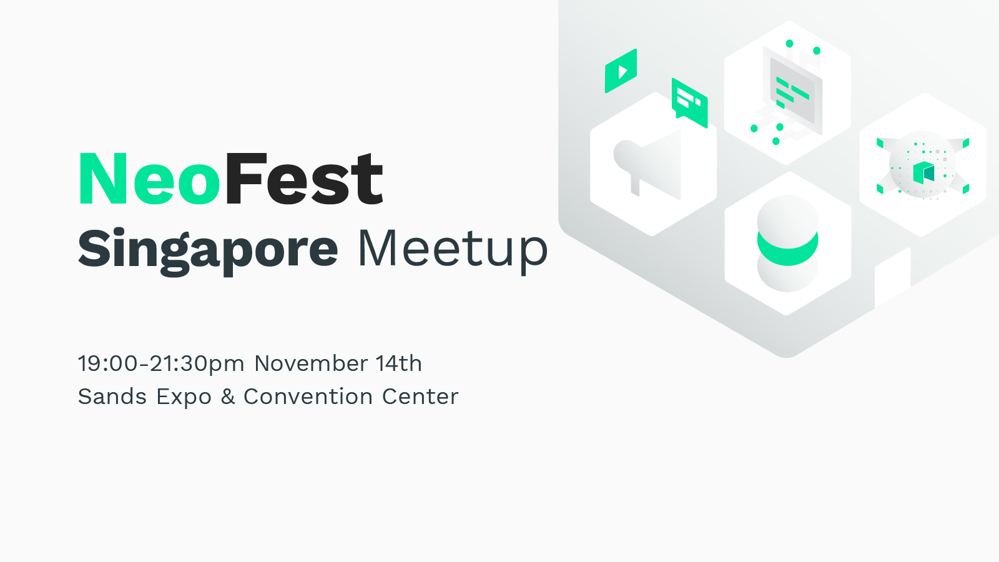 Eco-project 1: OnCustodian
Website: www.oncustodian.com
Company Profile:
Headquartered in Singapore, Onchain Custodian® (ONC) offers a global, standardised, resilient, insured and compliant custody service for the safekeeping of institutional digital asset investments with incomparable user experience. ONC's solution is built with flexibility to meet the possible futures of crypto custody. Best practices around digital asset custody are essential to the future of this industry. Onchain Custodian® is committed to work with customers and partners to build the global standard for digital asset custody.
Product / Technology Highlight:
Our SAFE™ digital asset custody platform has been developed with the highest level of security, our platform code and cybersecurity were audited by NCC Group. Clients can use our platform to safekeep their digital assets, and they can choose from our co-managed and full custody solutions with multi-signature wallet. They will also be able to customise user roles and approval levels. Currently, the platform supports up to 8 digital assets with more to in future!
Speaker: El Lee | Co-Founder and Chief Operating Officer, Onchain Custodian
El is the Co-Founder and COO of Onchain Custodian, and winner of the Asia FinTech Leaders Awards 2019 by the SFA. El is an early adopter of crypto with a passion for building businesses and making investments. El is a former investment banker and brings with him extensive experience from previous banking stints at CIMB Group and J.P. Morgan Chase & Co. El is also a serial entrepreneur who has started various businesses in professional service, online platform and the crypto space. He holds a Bachelor of Science in Information Systems Management from Singapore Management University, founded the varsity's Macintosh club and was a recipient of the Apple WWDC Student Scholarship.
Eco-project 2: CryptoFast
Website:www.easycheers.io
Company Profile
CRYPTOFAST, a racing car development business game based on NEO blockchain, is the representative of blockchain game 3.0. CRYPTOFAST has over one million combination, such as DIY cool refit, instance, racing, guessing and other systems, realizing the perfect combination of blockchain games and DeFi, and leaving the system to the player to lead and letting the player to operate the system for profit.
Speaker
:

Zhou Junyu | Founder

Founder of EasyCheers gaming community and producer of CryptoFast. China's first batch of game industry practitioners, senior game producers, "dream world", "shenwu" and other MMO terminal game core planning, the first batch of blockchain game practitioners, Token economic researcher.
Eco-project 3: Ontrade
Website: https://www.ontrade.com/
Company Profile:
OnTrade was invested by many well-known companies such as NEO, ONT, and Time Stamp Capital. It was launched in May 2019 and is headquartered in Seychelles. Based on the top-level financial derivatives system, it has a complete trading, settlement, and risk control system. Currently supports spot exchange, inverse and stablecoin settled contracts. As the fourth-generation full-system innovative digital currency exchange, OnTrade launched the BNB index contract, daily settled futures contract, and BTC volatility index contract, with an average daily trading volume of 1.06 million contracts.
OnTrade is an all-in-one crypto-to-crypto exchange offers spot and futures trading, our fast trading engine supports over 30,000 transactions per second, our modular architecture supports fast contract deployment and product innovation. We aim to support tradings with a single trading, risk and settlement engine, which will allow us to build an institutional level trading experiences for both retails and professionals alike. For example portfolio margin,cross or isolated margin, high leverage options and futures, and combined-orders.
OnTrade has a heavy focus on innovative derivative products,such as mBTC and BVIX Contract:
1.The world's exclusive mini BTC contract, daily, weekly, bi-weekly, quarterly quoted contracts, which is quoted and delivered by USDT. And the contract multiplier is only 1/10000 BTC.
2.Volatility Index BVIX Contract:World's Premier Launch of Bitcoin Volatility Index Contract on OnTrade. Volatility index also called Fear and Greed index. In short it measures the volatility of the underlying asset, in our case, it tries to measure how volatile the bitcoin return is.
Speaker: Hao Yang
Serving as head of derivative product @Ontrade, before joining OnTrade, Hao has a Master Degree in Quantitative finance, he started his career as an assistant trader @Optiver Europe in 2012, after Optiver he joined Delta Energy as a quantitative analyst. He discovered crypto currencies in mid 2017 and decided to dedicate the rest of his career to the advancement of crypto adpotion, he also structured one of the best econometrical models on bitcoin prices and can be found on his medium page.(https://medium.com/@howlyang)
Eco-project 4: Switcheo Network
Website: https://switcheo.network
Company Profile:
Switcheo Network is the first decentralized cryptocurrency exchange on the NEO blockchain which now allows trading of EOS, Ethereum and NEO tokens. Our focus is on building an open and decentralized financial network with a world-class trading experience, where users are able to trade freely and securely with one another.
Speaker: Yani Li
Yani Li, Marketing Executive. Yani graduated from University of Waterloo specializing in marketing campaigns, advertising and digital media. Yani has previously worked in notable SMEs in Canada and Singapore as a Marketing Specialist.
Eco-project 5: Liquefy
Website: www.liquefy.com
Company Profile:
Liquefy is a technology platform specializing in blockchain applications that enable users to digitally issue, transfer, and record ownership of securities backed by illiquid assets such as real estate, sports teams, or even rare collectibles.
Liquefy's tokenization solution brings operational efficiency, increased liquidity, and enhanced customizability to institutions and investors. Our online platform provides the tools for tokenization, with a comprehensive compliance protocol for over 50 jurisdictions. Digital registers of members on the blockchain allow easy investor management, and smart contracts enable automation of corporate action management activities such as dividend distribution and shareholder voting. Asset owners can widen their investor base and streamline administrative processes, while investors gain access to a wider variety of investment opportunities with lower entry and transaction costs.
Headquartered in Hong Kong, Liquefy also has offices in Shenzhen and Dubai. In August 2019, Liquefy announced a partnership with The Private Office of Sheikh Saeed bin Ahmed Al Maktoum and SEED Group to propel Dubai as a global leader in FinTech. The partnership allows Liquefy to operate in Dubai under The Private Office of Sheikh Saeed bin Ahmed Al Maktoum, engage in discussions with Dubai, the UAE government, and the DFSA on digital securities regulations, and collaborate with the private sector on digital securities projects.
Liquefy's founding members come from diverse backgrounds in finance, technology and law, and have had extensive experience with outstanding companies in their specialised fields, including BlackRock, HSBC, Deutsche Bank, The 9, and Morrison and Foerster. Liquefy began from the founders' shared belief in the potential of blockchain technology to create new business models and bring new and improved norms to the finance ecosystem. Since its inception, Liquefy has raised over US$3 million, and has been featured in over 20 media articles including Forbes, Bloomberg Businessweek, The CoinTelegraph, Nasdaq, and TechinAsia.
Speaker: Adrian Lai | CEO
Adrian is CEO of Liquefy, a venture-backed technology platform that enables the tokenization of illiquid assets such as real estate, funds, and other assets using blockchain technology. Liquefy has raised more than 3 mil USD since late 2018. He is also responsible for BlackHorse Group's overall investment strategies, with a major focus on seed to round A equity investment in blockchain infrastructure companies. Adrian is a trainer for the Hong Kong Securities and Investment Institute (HKSI) on blockchain, tokenization & digital assets, and is also a guest lecturer for the Ivey School of Business MBA program. He is a columnist at SCMP and Jumpstart media on blockchain technology, and has been an interviewee and commentator for the Wall Street Journal, CNN, Forbes and Bloomberg Businessweek. Having previously worked at BlackRock, Adrian has diversified experience in sales, marketing, fintech and corporate governance.
Adrian graduated from the Chinese University of Hong Kong with a BBA degree and is certified in fintech by Massachusetts Institute of Technology. He is pursuing an LLM degree in Technology and Intellectual Property at the University of Hong Kong.
Eco-project 6: Guardian Circle
Website: http://guardiancircle.com
Company Profile:
Guardian Circle Community Emergency Response Network. Friends, family and nearby citizens help one another in a crisis.
When you're in trouble, broadcast an alert to your preselected community. You and your responders share location on a map with a chat room to coordinate your rescue.
Hurricanes
* Rural Areas * Women's Safety * Earthquakes * Fires * Floods * Unreliable Public Services * Neighborhood Watch * Extra Protection * Unsafe Cities * Campuses * Elder Care
Earn $GUARD digital currency for guarding, responding and growing the network. A fully-featured, in-app $GUARD wallet lets users send crypto to a name and a face: no 'crypto address' is required.
Any hardware device can be paired with a Guardian Circle account to generate Alerts via the Guardian Circle API. Typical devices include: wearable panic buttons, fall detection, crash detection, heart rate monitors, smoke detectors, intrusion detection, wander detection (seniors break a geo-fence), and voice interfaces. $GUARD is required to access our API.
Guardian Circle app supports private and public Alerts, and multiple simultaneous Alerts (useful in mass emergencies). Your location is always 100% private until you participate in an Alert. You are ALWAYS in control of who can get your Alerts or send them to you.
Alert Transcripts are kept with full chat logs, location information and timestamps.
Newsweek Blockchain Impact Award Nominee (2019), Fast Company 'World Changing Idea' 2018.
Featured in TRUST MACHINE: THE STORY OF BLOCKCHAIN film (2018) and THE RISE OF BLOCKCHAIN television series (2019). Partner: Women's Safety XPRIZE; Winner: LAUNCH Festival
Guardian Circle 3.0 is now available worldwide for iOS and Android.
Speaker
:

Mark Jeffrey | Founder & CEO

Mark Jeffrey is a serial entrepreneur and author with Harper Collins. Most recently, Mark founded the Guardian Circle community emergency response network. He is an early pioneer of blockchain technology, having published BITCOIN EXPLAINED SIMPLY (2013) and THE CASE FOR BITCOIN (2015). His previous companies include The Palace (backed by SoftBank, Intel and Time Warner; sold to Communities.com with 10 million users), ZeroDegrees (a business social network sold to InterActiveCorp in 2004 with 1 million users) and ThisWeekIn (co-founded with comedian Kevin Pollak). He was the founding CTO of Mahalo / Inside.com (backed by Elon Musk, Sequoia and others). Mark also worked with Travis Kalanick (CEO & Founder: UBER) on his first company Red Swoosh.
Eco-project 7: Novem Gold
Website: novemgold.com
Company Profile:
Coming from the traditional gold buying and selling business with over a decade of experience Novem Gold is going to disrupt the trillion-dollar gold industry. Our vision is to make gold accessible to everyone by tokenizing it on the blockchain.
Novem Gold was founded by two long-term precious metals and gemstone experts with experience in international trade in Germany, Austria and the U.A.E.
After seeing fraud, deception, and countless problems with trust and transparency in the precious metals industry they knew there had to be a better way for people to safely buy and sell gold.
Novem Gold is raising funds through its NVM token sale, to open 100+ stores first in Europe, then worldwide and help to develop the overall ecosystem. In the stores or online, people will be able to buy and sell physical gold or its digital representation the NNN token. The first official Novem Gold store was opened on September 2 nd in Linz, Austria.
Novem Gold issues two tokens. The NNN token is 100% backed by real physical LBMA certified gold. Hereby, 100 tokens represent ownership of 1 gram of gold. The NVM token as a utility token allows for various discounts on the product portfolio of Novem Gold. Note, that these tokens will be burned over time to subsequently reduce supply and further scarcity.
Speaker: Fouad Soultana | COO
Having worked as a blockchain scientist for one of the most prominent research institutes worldwide Fouad Soultana is the COO at Novem Gold. He manages the daily operations and further develops strategy & growth of the ecosystem along with the rest of the management team.
Eco-project 8: Higgs
Website: https://higgsnetwork.com
Company Profile:
Higgs Network is a hybrid liquidity and technology network for dApps. Higgs Network has 3 parts to support dApps via HiggSwap, HiggsTraffic and Higgsbridge.
HiggSwap is a decentralized trading exchange platform and also the bridge connects the public chains and dApps. It offers a quick trading service for different the public chains and dApps. HiggSwap not only motivates more users to trade token but also brings new users liquidity for dapps and Public chains. An important advantage of HiggSwap allows everyone to create trading pairs. HiggSwap users AMM (Automatic Market Maker Mechanisms), so no matter the amount of orders, all trading could offer successional liquidity for the token.
HiggsTraffic is a platform which offers traffic import service which supports E-service, games, advertisements, payment etc. application scenarios. Furthermore, HiggsTraffic through originating incentive to get more dApps users.
HiggsBridge is a blockchain technology service platform which supports dApps migration of the smart contact which uses asynchronous way to achieve. The second advantage of HiggsBridge supports trading data backup and decentralize verification on the public chains supports chain expansion of dApps data which achieves via Layer 2 solution.
There are 3 characters in Higgs Network, banker, customer and trader. Bankers are users who invest tokens into the swap pool. Bankers need invest two kinds of tokens, those tokens are needed in same equal value. The benefit for bankers is that they can get dividend of handling fee every day. Customers are group of users who have demand to swap a small number of tokens, such as dApps users. Traders are users who earns spread between the traditional exchanges and Higgs Network.
In conclusion, Higgs Network is a platform who provides technology and liquidity services. Higgs Network has partnership with NEO, and also provides more dAppps and Defi project for NEO.
Speaker: Wang Keran | Chief Marketing Officer
Graduated from Warwick university with a Master's degree in management Chief Marketing Officer of Higgs Network former CEO Executive Assistant, BIT GAME Foundation. As a blockchainlist, she believes that blockchain will bring a new relation of production, beyond capitalism and socialism, in the era of productivity explosion with AI, Big Data and so on. To push the process of blockchainlism development, she joint Higgs Network, which is a platform offering liquidity, traffic and technology service for all public blockchain and dApp users.