Details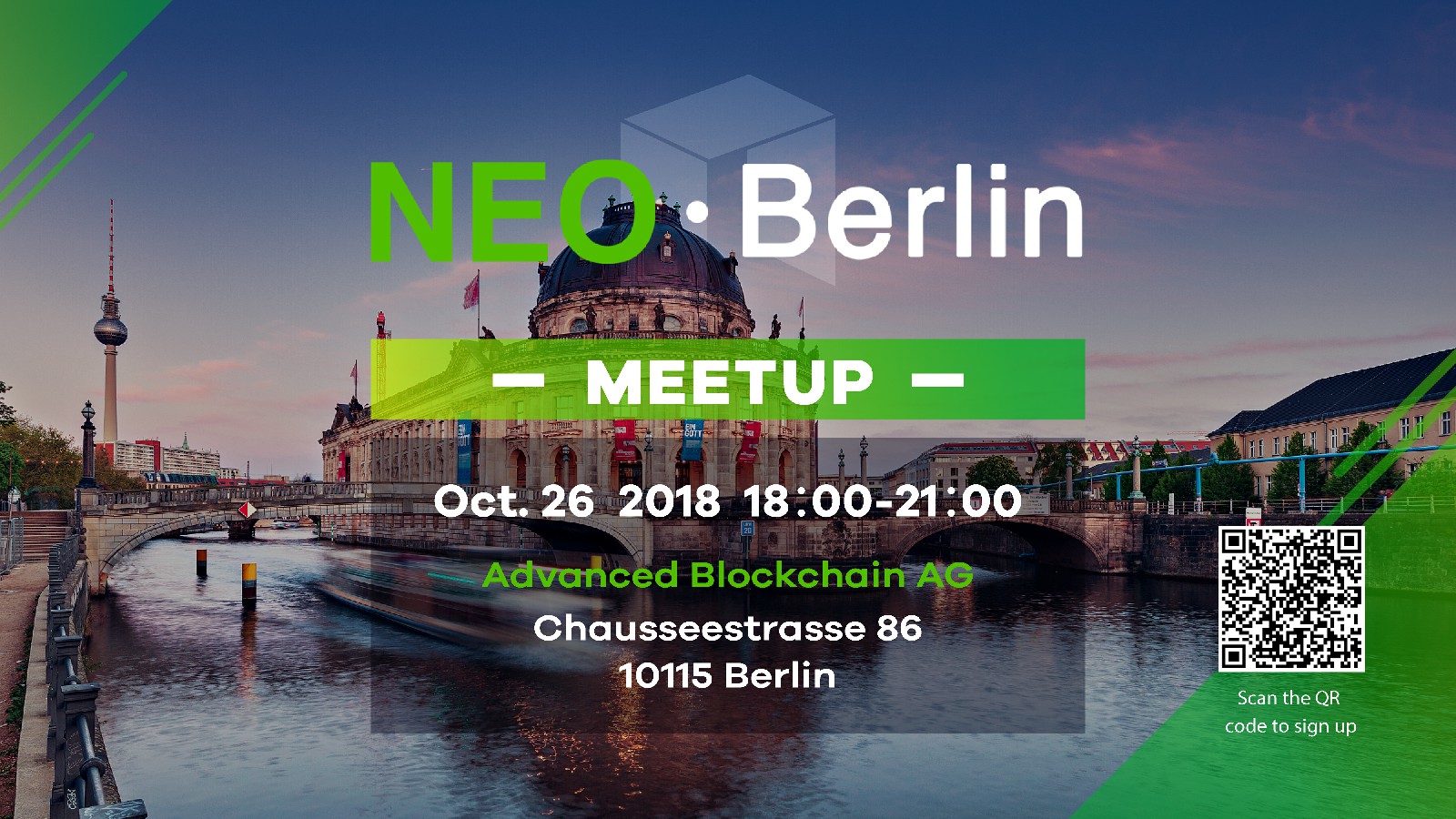 NEO is coming to Germany!
Thanks to the warm welcome of German blockchain ecosystem, NEO will host our first meetup and workshop in Berlin!
We'd like to take this chance to engage local community, hear your voices and share the latest progress of NEO ecosystem.
The meetup will include the overview of NEO Smart Economy and our global development, a workshop session of NEO smart contract, combined with a showcase of NEO dApps: BlackCat. Of course, your ideas and suggestions are more than welcome, and we'd like to hear them during the Q&A session and networking time!
For developers and those who are ready to get your hands on, please join our 2-day hackathon on Oct 27-28 and sign up here: https://www.neo.camp
Or, join our hackahthon closing event here: https://bit.ly/2PAML7I to witness the great hackathon results with us.
We look forward to meeting you all!
Agenda
18:30-18:35 Opening introduction
18:35-18:45 Welcome note by Advanced Blockchain AG
18:45-19:00 Zhao Chen, GM of NEO Global Development (NGD)
19:00-19:15 Peter Lin, R&D Director of NGD
19:15-19:30 Chen Xi, Founder of BlackCat
19:50-20:30 Workshop - How to Build NEO Smart Contract
20:30-21:00 Q&A and Networking