Details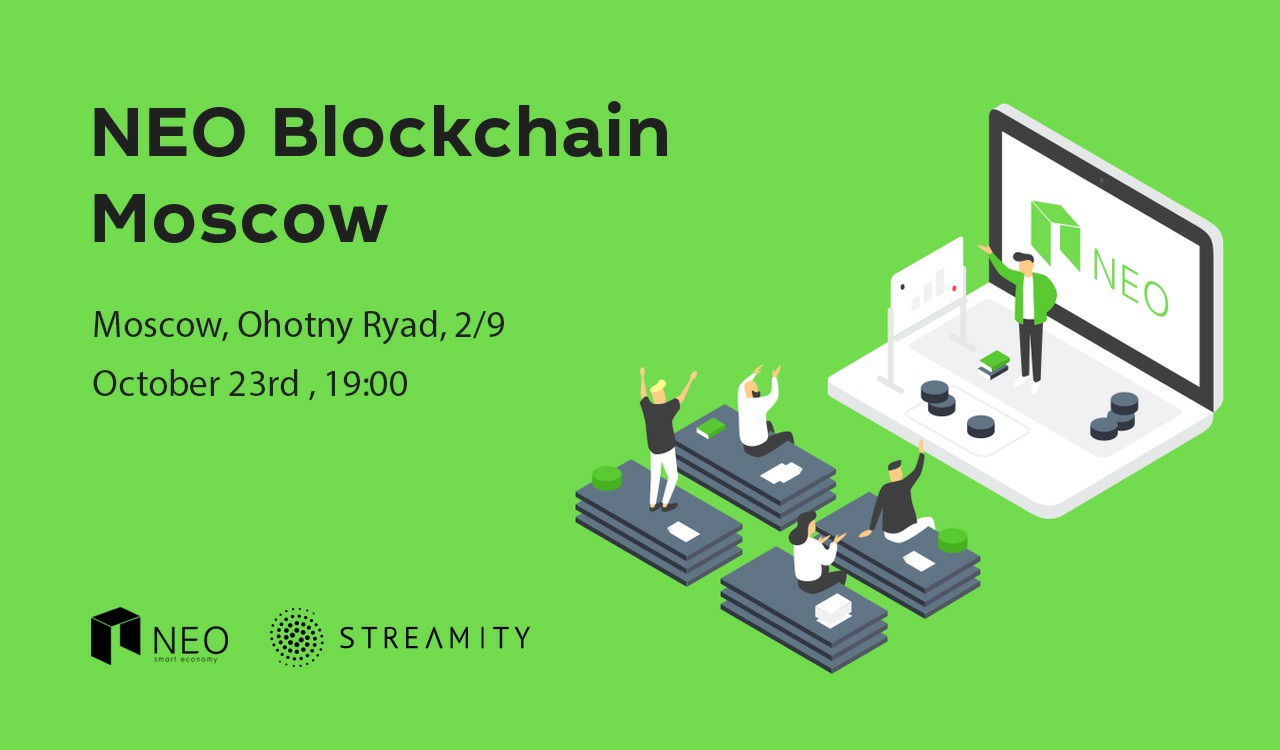 NEO is coming to Russia. We will hold two meetups in Russia in the late October. On the night of 23 Oct, we will hold a meetup in Moscow, which is also NEO's first meetup in Russia. On the night of 25 Oct, we will hold another meetup in Saint Petersburg (registration link).
As a major political, economic, cultural, and scientific centre of Russia and Eastern Europe, Moscow plays an important role. We hope to meet many talented developers and share NEO's vision and progress with local community there. See you in Moscow!
Tentative agenda:
18:30 Registration. Welcome snacks and coffee
19:00 General introduction of NEO
19:20 NEO Technical Vision
19:35 NEO Eco project speech: Streamity. NEO Integration. Challenges and opportunities when developing apps on NEO Blockchain
19:50 Coffee-break with snacks
20:00 NEO workshop: how to launch a NEO smart-contract
20:50 Why blockchain developers will be in high demand?
Speakers:
* Johnson Zhao - General Manager of Neo Global Development
Hong Kong University Postgraduate. Rich cross-discipline experiences in banking and the international financial service industry. Dedicated to inter-industry communication, building the developer community, refining business models, and integrating blockchain use cases with technical expertise and understanding.
* Peter Lin - Director of NGD R&D
One of the early-stage NEO developers. Peter is an expert in public chain and blockchain app development. Previously he worked as a developer at Huobi and an engineer at Beijing-FANUC Mechatronics.
*Ilya Terekhin - Streamity Lead Developer
Specialist in the design and development of WEB-applications. Engaged in IT since 2010. Education: Tula State Pedagogical University of L.N. Tolstoy, where Ilya majored in software and administration of information. Developed a smart contract on NEO blockchain for the StreamDesk service.
*Vladislav Kuznetsov - Founder of Streamity
Vladislav has 10 years of successful experience in business and asset management in the stock market. He developed the idea and architecture of StreamDesk, a decentralized platform for exchanging cryptocurrencies for fiat money, and other Streamity services. Vladislav is the main link between Streamity and the external environment: the economy, technology, markets, consumers and the community.