NEO Blockchain Challenge - Tokyo
Details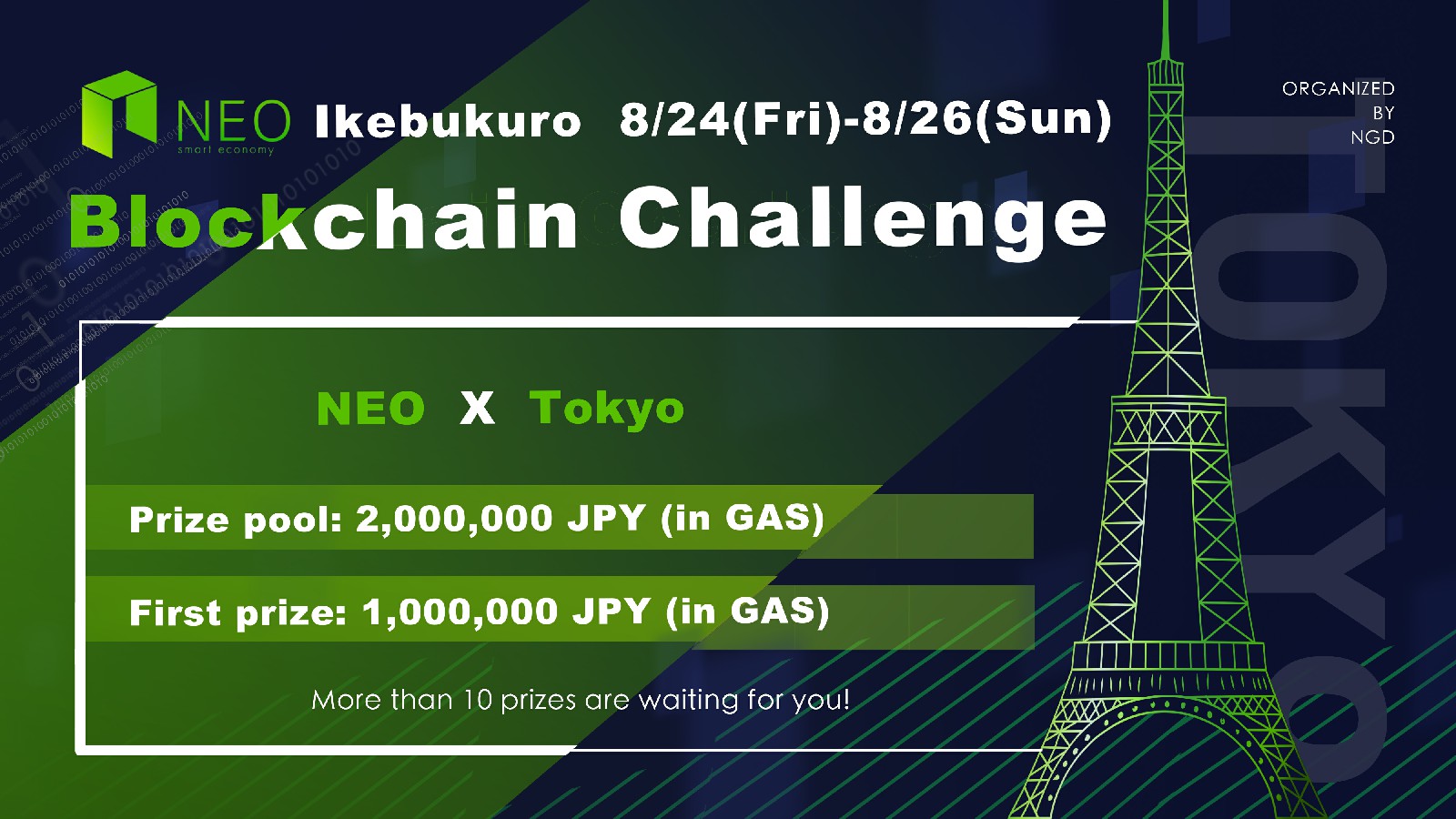 Aug 24 18:00 Gate Open, 18:30 Start
[Venue address]
〒171-0014
東京都豊島区池袋3-1-2 光文社ビル5階, 3-1-2 Ikebukuro, Toshima-Ku, Kobunsha Bldg. 5F
[Online participation thru Zoom]
Aug 26th Gate Open 9:30, Start 10:00
Tokyo: 〒171-0014 東京都豊島区池袋3-1-2 光文社ビル5階
Osaka: 〒530-0011 大阪市北区大深町3番1号 グランフロント大阪 ナレッジキャピタルタワーC 7階
Fukuoka: 〒810-0073 福岡県福岡市中央区舞鶴1-9-3朝日プラザ天神1204号室
We designed this competition as a way for community to get together and try to tackle the development side of NEO's complex ecosystem. We have created several challenges, from novice to experienced technicians.
Through this event, We hope that Japanese developers will be interested in NEO Smart Contract.
The prize is NeoGAS equivalent to 2 million JPY in total!
You can find detailed introduction here.
For English registration form, you can click here.
Venue
Tokyo, Ikebukuro
Time
8/24(Fri) 18:00 - 8/26(Sun) 18:00
Organizer
NEO Global Development (NGD)
Challenge Themes and Rewards
Elementary theme: (exquisite souvenir)
Intermediate theme A: (First place: 100,000 yen, Second place: 60,000 yen, Third place: 40,000 yen)
Intermediate theme B: (First place: 100,000 yen, Second place: 60,000 yen, Third place: 40,000 yen)
Advanced theme: (First place: 1 million yen, Second place: 400,000 yen, Third place: 200,000 yen)
Notice
1. Please bring your own computer to participate.
2. If you are using a Mac, pre-install Linux or Windows virtual machine.
3. When you find the theme is difficult, the instructor will give you a hint.
4. Winners need to submit the project source code to GitHub and explain the design ideas to other participants.
5. You can ask any question about this event in discord channel. You can find the discord link at the bottom of NEO homepage( https://neo.org )
Rules
1. All code projects should use [MIT License] (LICENSE).
2. The team can develop the system using any platform or programming language.
3. There is no maximum or minimum team size.
4. Organizers, judges or sponsors are not allowed to join the team.
5. All members of the team should attend the event on August 24th because we believe this is a necessary condition for community development and cooperation. (Leave the venue for a while is allowed)
6. Teams can of course get advice and support from organizers, volunteers, sponsors and others. The judges can help the team solve the basic problems, but we strongly recommend that the team should think and solve the problem independently.
7. Teams can use the ideas they gained before the event or add new features to existing projects. However, we strongly encourage innovation.
8. The competition team must complete all development work within the specified time.
9. We take this challenge very seriously, so if no team gives a good work, the bonus will be reserved for future events.
10. The organizer may disqualify any team. Reasons may include, but are not limited to, violations of the rules of the competition or other violations of sportsmanship.
11. This is a competition to build a good community, so please follow the rules and respect the competitive team.
About Team up
Primary theme are limited to individual to participate. Intermediate and advanced themes do not limit the form of participation. Awards will be awarded in accordance with the team. We suggest that challengers aiming at advanced theme to organize a team in this competition.
NGD reserved all the right for final explanation of this event.
Resources
JSON-RPC API:
http://docs.neo.org/en-us/node/cli/2.7.6/api.html
For the command line documentation for neo-cli, please refer to:
http://docs.neo.org/en-us/node/cli/cli.html
For smart contracts please refer to:
http://docs.neo.org/en-us/sc/introduction.html
Judges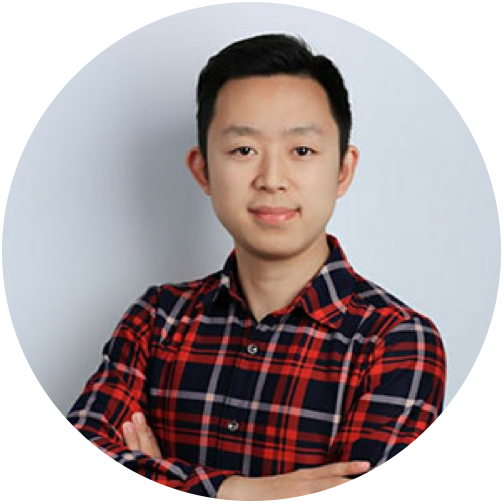 Chen Zhitong
NEO Global Development (NGD) Senior Software Engineer
An early member of the NEO team, a developer, and a technical evangelist. Full stack engineer, well-known Windows Insider in China. He has written a large number of technical documents, which have influenced and promoted many technology enthusiasts to participate in the research and development and promotion of blockchain technology.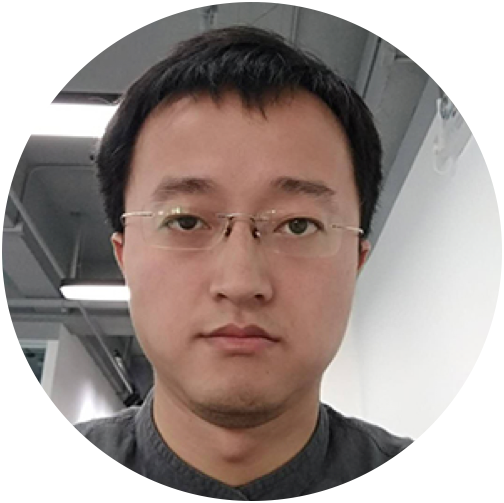 Tian Li
NEO Global Development (NGD) Senior R&D Manager
Years of experience in Internet project development and management. Early participants in the blockchain community. Focus on the research and application of various algorithms and artificial intelligence in the blockchain.