NEO Blockchain Challenge - London
Details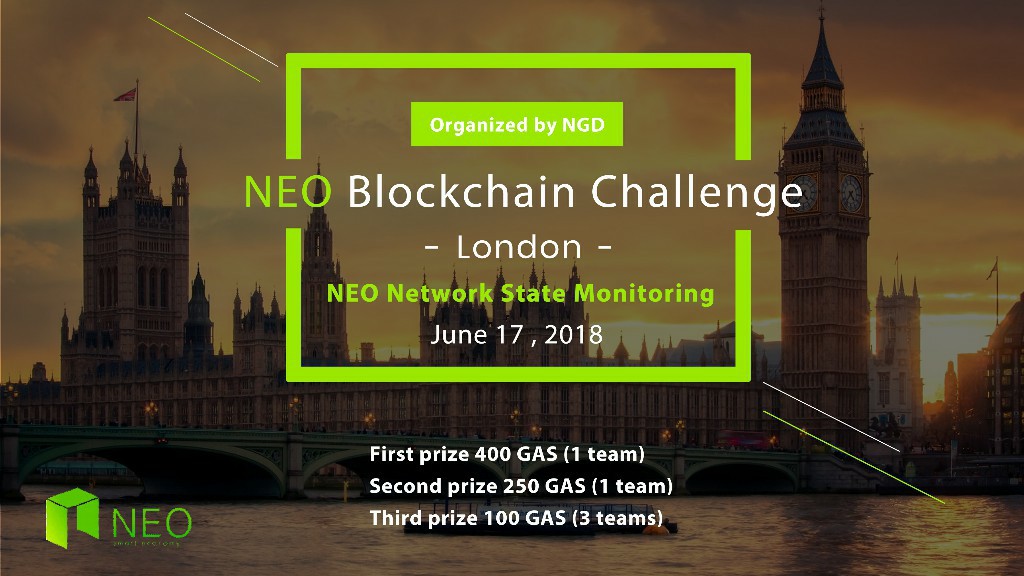 This competition is a way for the community to get together and try to tackle the development side of NEO's complex ecosystem. We created several challenges, with difficulty ranging from novice, all the way to challenging. Hopefully, we wish for as many people to try their hand at this event from all areas in the NEO community. If you're a seasoned developer, UI/UX designer, or even an avid NEO investor, please join us in this friendly competition for a chance to win some GAS. The total prize adds up to more than 1000 GAS!
Challenge Guidelines
Design and develop a web system that can monitor the NEO network, most importantly the node statuses. Great UI design will be considered as a huge bonus to the resulting service. You can run your system on localhost during exhibition. This Challenge is unique in the sense that we encourage preparation and team-building prior to the challenge date while allowing for the challenges to be known beforehand.
Theme
NEO Network State Monitoring
Challenge Spirit
Location
Winner Awards
First prize - 400 GAS (1 team)
Second prize - 250 GAS (1 team)
Third prize - 100 GAS (3 teams)
Mystery prize (It depends on the submitted work)
Challenge Deadline
7:00 PM, June 17th (London Time)
Rough Timeline
Initial Announcement of the Challenge ~ June 17th 10:00 AM

: This is the perfect time to join the discord and try to build a team to map out the next few weeks. We hope this time can be used to sketch out the delegation of work and start coming up with ideas and solutions for the Challenge. Do your best to accomplish everything in this period and it should be the main bulk of the hackathon.
June 17th: 10:00 AM ~ 10:30 AM

: We'll give more hints and explanations of the Challenge in detail. 10:30AM will be the deadline to setup teams. Once it has passed, new team and change of the team will not be allowed.
10:30 AM ~ 7:00 PM

: This section is the final sprint of the marathon. We hope to see as many people as possible getting together to work in person with their respective groups. The judges will be there to make sure that everyone in the group is present and participating.
7:00 PM ~ End

: Each team has 10 minutes presentation to show off to the judges and fellow teams about their work. We'll provide you with a projector. Winners will be chosen by the judges and announced when consensus is achieved.
For more information, you can also join our discord channel: https://discord.gg/knTrtW5
Challenge Judges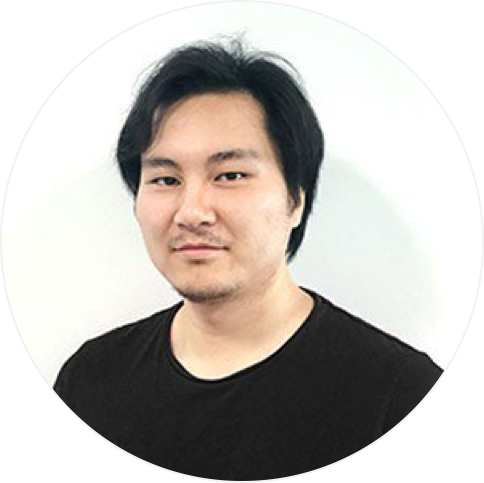 Peter Lin
Director of R&D of NEO Global Development (NGD)
One of the early NEO developers.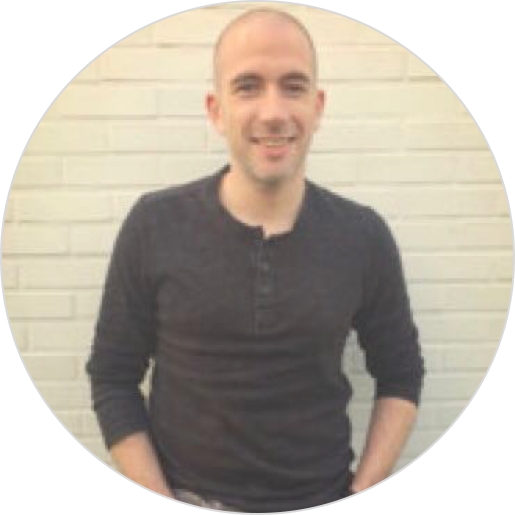 Anthony De Meulemeester
Distributed systems engineer / Creator of NEO-GO (VM, complier, Node)
Master degree in computer science engineering. Have an impact on the world through technology.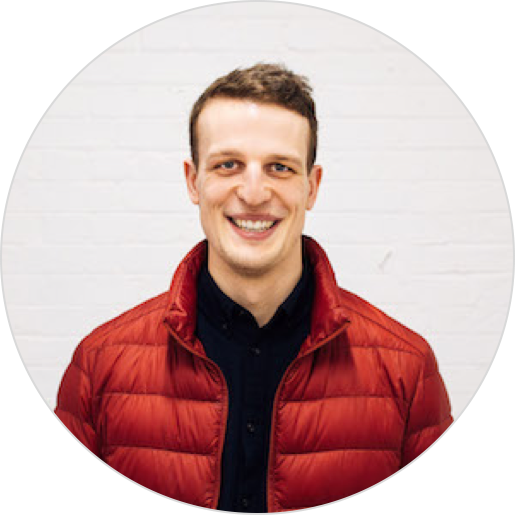 Charlie Revett
Founder of NeoAuth
Blockchain developer based in London. Creator of NeoAuth and maintainer of the Go NEO SDK. Professional experience at IBM and BBC News.