NEO Black Sea Community Hackathon
Details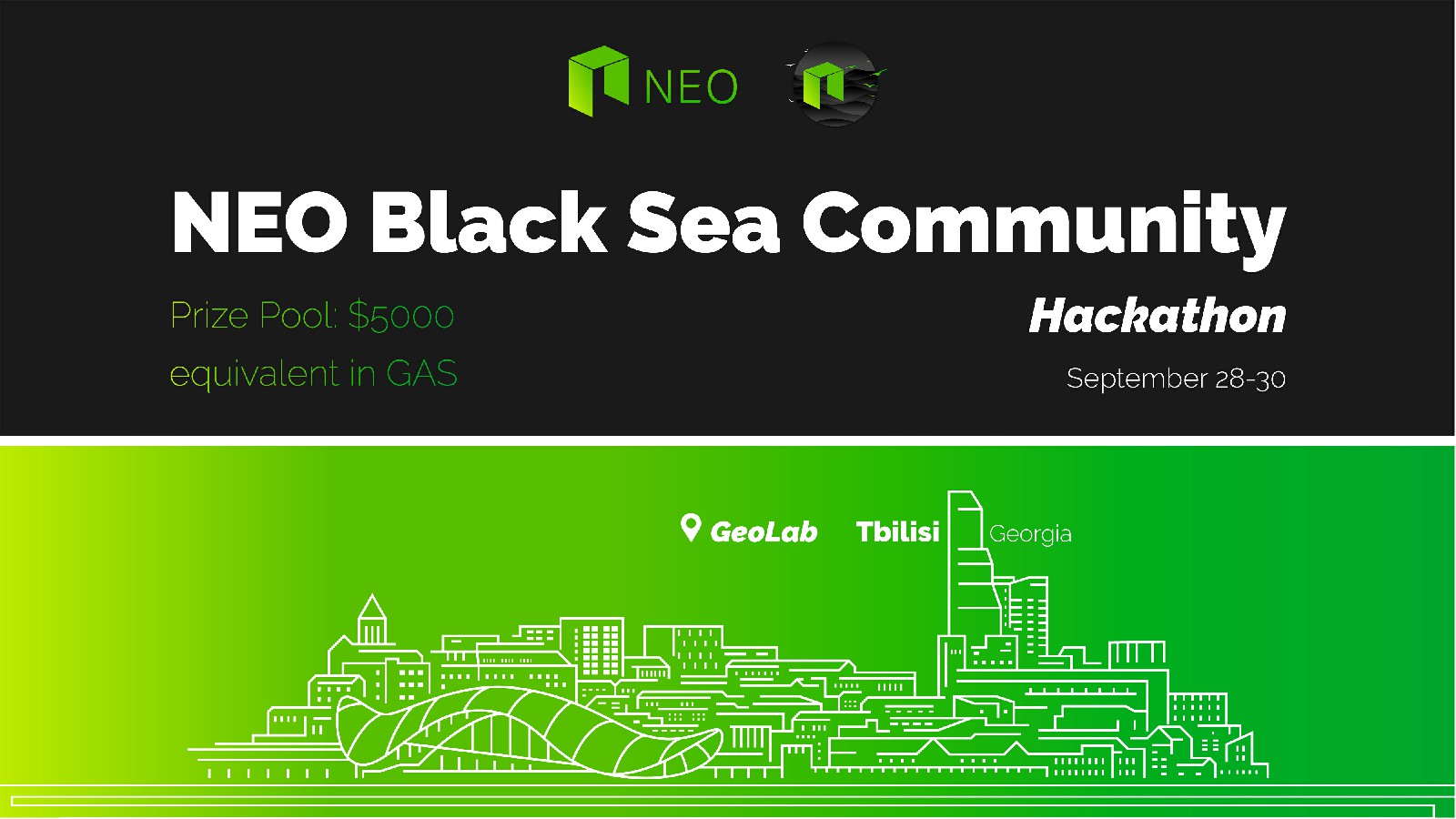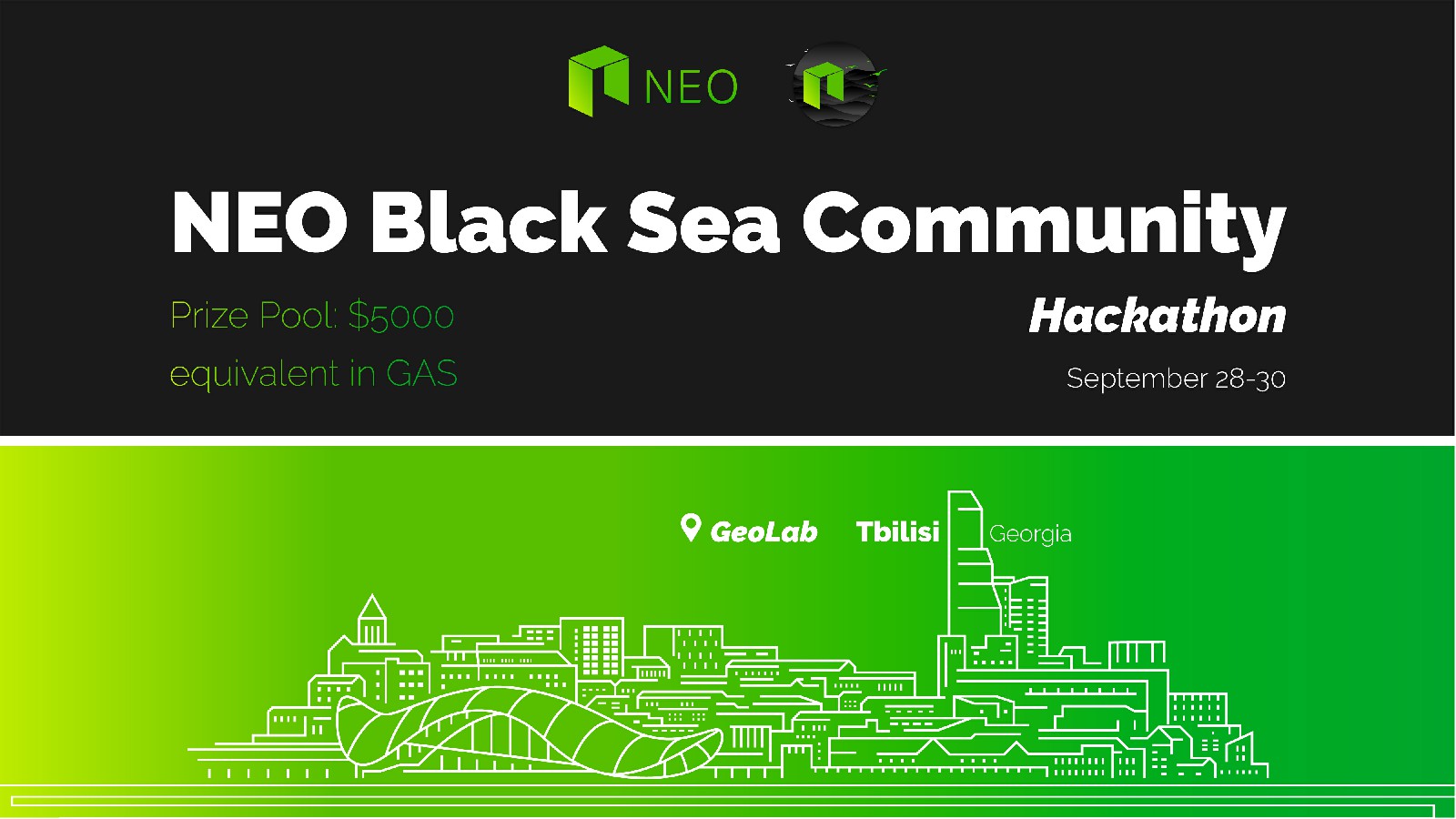 The Hackathon offers registered participants NEO smart contract demonstrations and lectures by prominent NEO developers. The event will be conducted using C# in a windows operating environment. The event is more than just a hackathon. It is a complete three-day experience in blockchain innovation from September 28-30, 2018.
Registration for the Hackathon will begin at 19:00 on September 28th and will conclude with an award ceremony at 18:00 September 30th.
Prize pool of $5000 equivalent in GAS split in three prizes.
For more details, please refer to: https://neoblacksea.community/#