NEO Singapore Meetup (CONSENSUS WEEK)
Details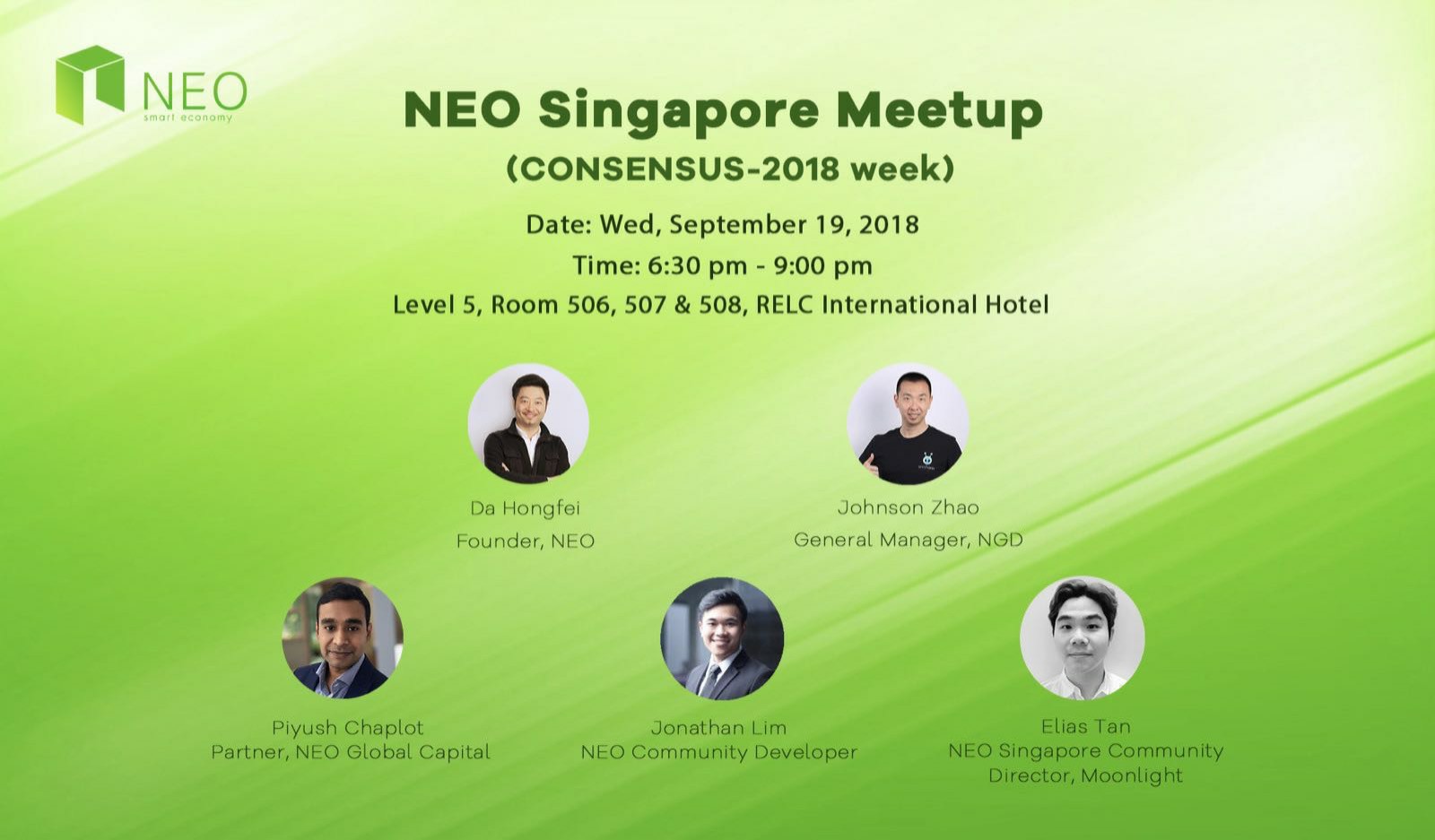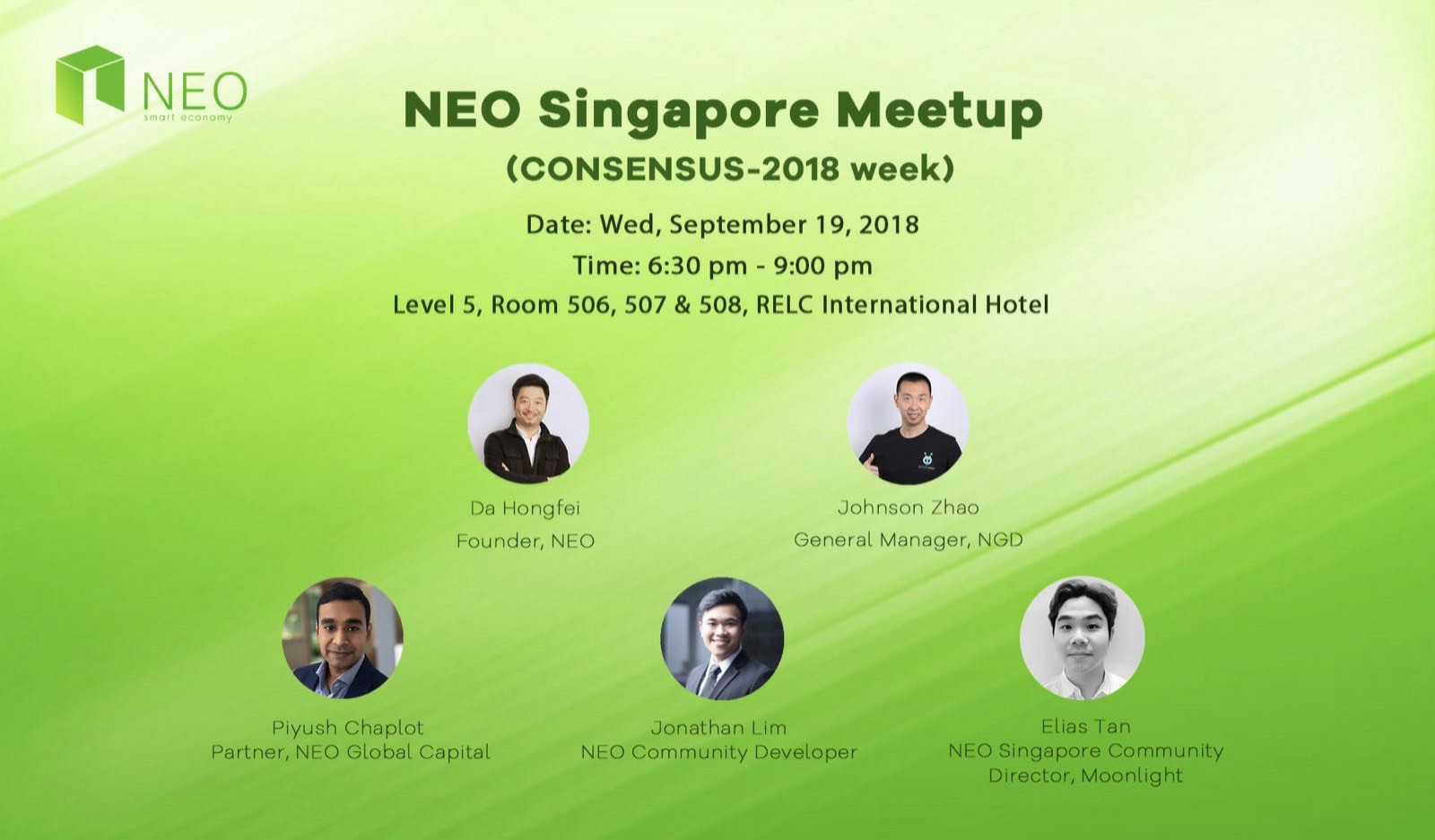 NEO is coming to Singapore again! During Consensus Week, NEO will hold a meetup focused on ecosystem progress on the night of September 19.

Da Hongfei, founder of NEO, Johnson Zhao, general manager of NGD, Piyush Chaplot, partner of NGC will share NEO updated news with the community. This is a great opportunity to get in close contact with NEO and know more about NEO ecosystem. Don't hesitate to join us!

Food and Beverages will be provided.
Agenda
18:30-19:00 Registration (Welcome and Seating)




19:00-19:30 Speech by Da Hongfei




19:30-19:50 Speech by Johnson Zhao




19:50-20:10 Speech by Piyush Chaplot




20:10-20:30 Break

20:30-21:00 NEO Panel Session: Moderated by Elias Tan

21:00-21:30 Networking




Speakers
Da Hongfei, Founder of NEO
Johnson Zhao, General Manager of NGD
Piyush Chaplot, Partner of NGC

Moderator & Panelist
Elias Tan, Co-founder of NEO Singapore Community, Director of Moonlight by City of Zion

Panelist
Jonathan Lim, NEO Community Developer


Organizers
Official Organizer: Grace Gui, NGD Marketing Team

NEO Singapore Community Organizers: Elias Tan, Jared Chin, Douglas Chin, Jonathan Lim

NEO Singapore Telegram: https://t.me/neosingapore